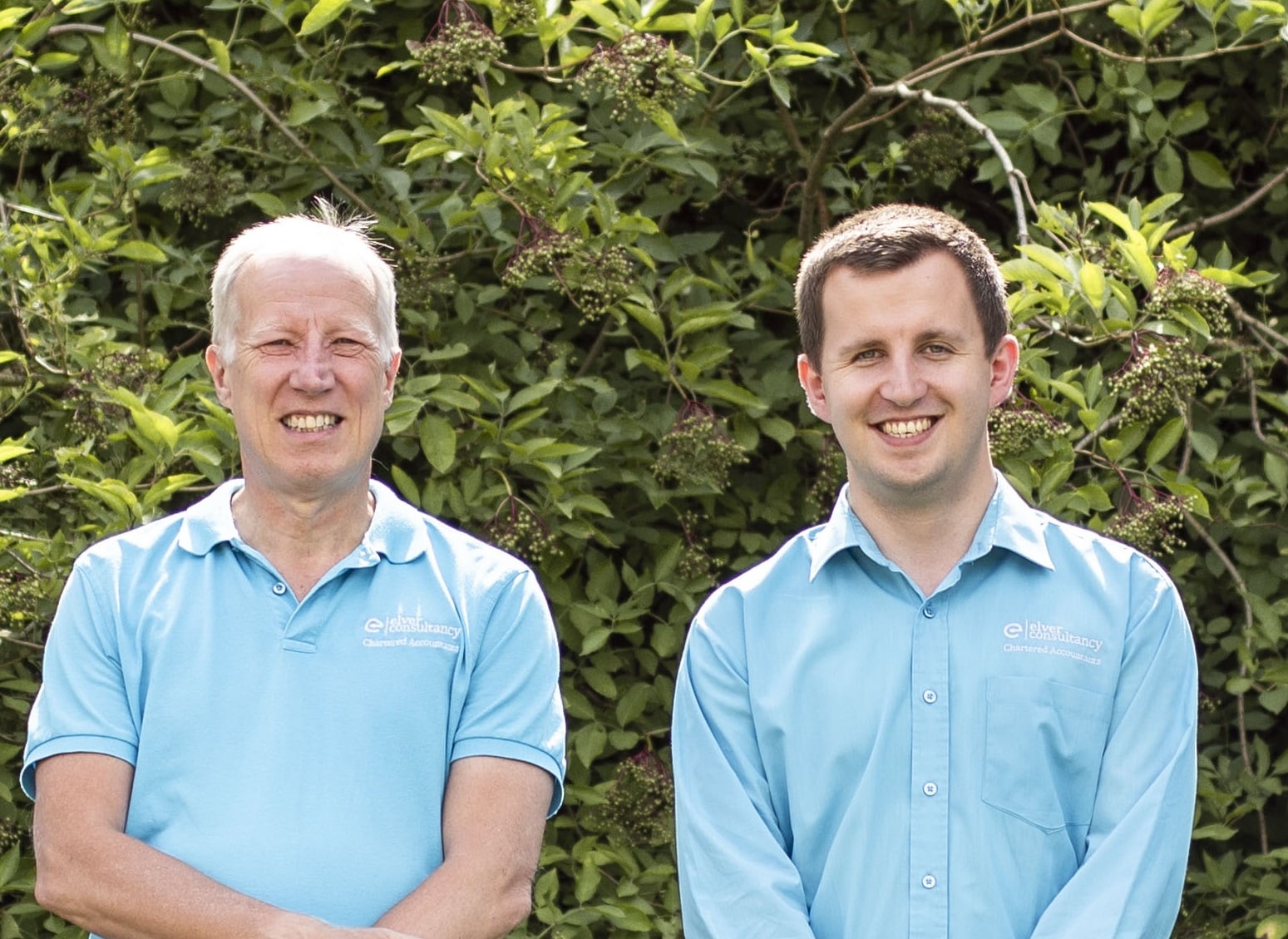 Elver Consultancy Limited was started in 2011 by our founder Steve Blackmore. Whilst Steve's accountancy career started in practice (having trained with Grant Thornton), at the time of starting Elver Consultancy Limited, Steve had been working in industry for around 15 years. In the few years leading up to the start of Elver Consultancy Limited, Steve had been working short term contracts in a variety of different industry roles. However, he wasn't enjoying the work anymore and didn't want the financial insecurity of being reliant on securing the next short-term contract.
His son, Oliver (just 14 at the time!) suggested starting his own accountancy firm might be the answer. At this early stage in life, Oliver was already keen on a career in finance and thought having a dad with his own accounting firm could be a great boost to the start of his accounting career. Steve wasn't convinced at first, but over a few months Oliver managed to win him around.
Elver Consultancy Limited started off as a general practice accountancy firm, dealing with clients from a wide range of different sectors. Steve was fortunate enough to be able to secure some short-term industry contracts that would enable him to work 3 days a week on the contracts (and the other 4 building Elver Consultancy Limited!).
Steve's marketing strategy was a simple one, he was running the business from home and so knew he could be very price-competitive. At this stage in the business, cloud accounting was all very new. Those using it were branded as 'online accountants' – at the time, it was considered a derogatory term! So Steve kept things simple and kept costs low by keeping things off the cloud – the practice wasn't the efficient well-oiled machine that it is today!
Fast-forward a couple of years and Steve had gone full time in the business and was ready to move into our first tiny offices, located up a set of very steep flight of stairs above a café. By this point, Oliver was studying in Accounting & Finance at the University of Leeds but travelling home every weekend and in the holidays to work in the practice – at just 18 he could confidently prepare a full set of statutory accounts and accompanying corporation tax return!
Fast-forward to 2015 and the firm had adopted the cloud and transitioned it's larger clients on to the cloud accounting software, Xero. It was 2015 and Steve and Oliver (on holiday from university at the time) attended Xero Roadshow Manchester. They listened to a talk from an accountant that had rapidly built his accounting firm by focusing in on a niche. So now they understood that having a niche could be a great way to deliver more effective marketing. However, the accountant delivering the talk was a specialist in accounting for hairdressers. Steve left the talk feeling a little deflated – yes, he'd learnt about what he could see was a great marketing tool, but it didn't feel genuine – accounting for hairdressers isn't overly complicated and so the specialism just didn't feel justified. A hairdresser could be as well served by any other firm. So the idea of a specialist accounting practice was set aside, and the firm carried on with its general accountancy practice strategy.
It was early 2019, Steve woke up one morning, and it was literally the first thought that popped into his head that morning, the firm should specialise in e-commerce. "I've got it! E-commerce!", said Steve (much to the bewilderment of wife Ann!) At last, the penny had dropped and Steve had thought of a specialism he could get behind. Accounting for e-commerce is truly different. Steve knew that transitioning the firm to this specialism would enable him to make a genuine difference to e-commerce businesses and their owners.
At the time, purely by co-incidence, the firm already had several e-commerce clients and had built up some e-commerce knowledge. Steve set about building a full new website and marketing strategy tailored to e-commerce. Elver E-Commerce Accountants was born. Alongside this, he also set out to find the best accounting tools for e-commerce businesses. By late 2019, the e-commerce marketing strategy had started to take effect and firm was ready to take on its next recruit, Oliver (who had in the meantime had qualified as a Chartered Accountant with Ernst & Young). This also meant the firm could move to shiny new offices at Atlas House, Wigan.
Steve had come across A2X (an e-commerce accounting app) and scheduled a meeting with Natalie Flex, who at the time was A2X's partner onboarding specialist. It was immediately clear to Steve and Oliver that this was the tool that they needed to really hone in on their e-commerce specialism and differentiate themselves from the competition.
Of course, just 6 months later, the global COVID pandemic struck, sending e-commerce growth into overdrive. In the 2-year period that followed, Elver E-Commerce Accountants, grew from a team of 4 to a team of 12. The firm was now spending the majority of its time and focus on delivering for its growing e-commerce client base.
During this period, the office next door to us at Atlas House moved out. Steve and Oliver knew that the firm would soon need extra space to accommodate it's growing team and so the wall to next door was knocked through to create the large open-plan offices we have today.
Meanwhile, Steve and Oliver through their experience of supporting e-commerce businesses, had identified a key pain point for e-commerce businesses that they were keen to solve. E-Commerce businesses are much more likely to be selling internationally and therefore need multiple foreign VAT/GST registrations – it's not uncommon to see a multi-million pound turnover business run from the owner's back bedroom with VAT registrations in multiple countries. The pain point came in that accounting firms weren't offering services to deal with these international VAT returns. This meant that clients were having to go elsewhere to get these services from foreign VAT specialists. To solve this, Elver E-Commerce Accountants launched their own international VAT services meaning that e-commerce businesses could have a single point of contact for all their accounting and tax needs whilst also ensuring all their accounting and international VAT data tied in properly.
Today, Elver E-Commerce Accountants continues to grow and support e-commerce businesses. We are in the wonderful position now of being truly valued by our clients for the specialist support we are able to provide. We continue to strive to improve the firm and the services we deliver for e-commerce businesses owners. Our focus now is on ensuring that e-commerce business owners get the information and support they need to maximise the growth and profitability of their businesses whilst also helping them to achieve their personal objectives from the business – whether that be achieving a certain level of personal income, getting the business to the point they can take more time out of it to spend with family or building a long term exit strategy to provide them with financial freedom.