Limited Company Accountants
When running any limited company it is important to ensure you stay fully up-to-date and compliant with the latest legal requirements whilst remaining as tax efficient as possible.
At Elver E-Commerce, we provide expert support for limited companies of all shapes and sizes in the e-commerce sector with services ranging from advice regarding tax and preparation to business planning for your limited company, helping you to free up time to focus on growing your business.
Leading Limited Company Accounting
Running a successful and profitable limited company can be a rewarding and profitable endeavour, but it also comes with a lot of financial responsibility.
Running a limited company is a popular business structure and means the business' finances and actions are kept separate from that of the company owners. Should the company experience periods of financial difficulty, the owner's losses are limited to the extent of their investment. There can also be tax advantages.
However, limited companies do come with additional considerations, including incorporation fees, restrictions on company names, and more detailed accounting requirements which are more complex and time-consuming.
That's where Limited Company Accountancy can help.
Specialist Accountancy Services for Limited Companies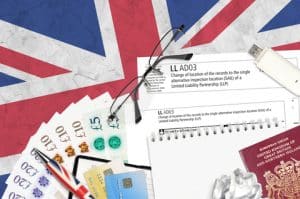 Our expert team of experienced financial advisors provide a range of vital services for limited companies, helping your business operate at its full potential and lessening some of the tax related or business operational financial risks you may face as a business owner.
Here are the key services we can assist your limited company with.
Registration
Registering your limited company with Companies House can be a stressful and confusing process. We provide a stress-free registration service, managing the process with Companies House on your behalf, taking care of all of the confusing jargon and time-consuming form-filling.
Payroll Setup
Company payroll setup and management can be one of the more complex elements of starting a limited company. If you're unsure on where to begin or don't have a lot of experience with payroll, working with experienced accountants can help simplify the process, saving you time and stress. Even if you don't intend to employ anyone you will most likely want your company to employ you for tax efficiency.
Correspondence Management
Our limited company accountant can help to manage any correspondence with external organisations including Companies House and HMRC, ensuring that all important tax related correspondence is documented correctly and dealt with in a professional and timely manner.
Year-End Accounts
We help limited companies to prepare for filing their company accounts and tax returns at the end of the financial year, ensuring that all paperwork is completed well within the year-end deadlines while complying with all Companies House and HMRC requirements.
Bookkeeping Service
Every limited company has a legal obligation to keep records of all of its transactions, and fines can be issued by HMRC if adequate records aren't maintained. We can assist with personalised bookkeeping services that ensure you're fully aware and in control of your cash flow while keeping your records up to date.
Professional References
As an extension of your team, our highly qualified and experienced experts can provide professional references, for you and your organisation
Why Choose an Elver Ecommerce Limited Company Accountant?
We pride ourselves on our genuine passion for providing the best possible personalised service to each and every one of our clients.
We have the skills, knowledge, and resources to help you set up your own thriving limited company, with dedicated accountants on hand to support you at every stage, streamlining your financial management systems.
Our flexible but thorough approach will enable you to attend to other elements of business and release valuable time and availability.
Interested in Our Limited Company Accounting Service? Get in Touch Today
If you would like us to assist you in forming your business and limited company accounting, get in touch:
Call on 01942 725419
Read related article: