Elver E-Commerce Accountants
Accounting and Business Advisory Services for E-Commerce Businesses
Elver E-commerce Accountants – helping to keep your online business in-line
At Elver E-Commerce Accountants we are passionate about helping to keep your online business in-line with your plans and ambitions. As specialist E-Commerce Accountants, we have the tools and expertise to streamline your management information, forecasting and planning, so that you can manage your business and drive it forwards. Of course we also assist in keeping you compliant with any tax obligations.
The changes outlined below are relevant to businesses that are selling on Amazon to customers in the UK where the goods are stored outside the UK or where the goods are stored within the UK but the seller is based outside the UK. On the first of January 2021, several...
From the start of 2021, HMRC introduced a number of changes to the rules of VAT for ecommerce and how businesses need to account for it. Some of these changes are a direct result of Brexit and any business making sales or deliveries of goods to consumers in the EU are...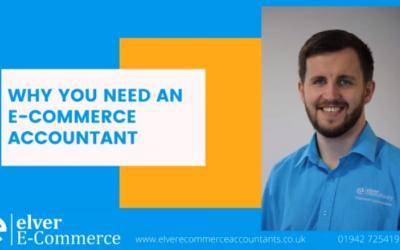 In this short video, we talk you through why we think every e-commerce business should have a specialist e-commerce accountant.
Accounting for E-Commerce Businesses